Time to look our best because it time for our pink Saturday visitors . They are coming from Ms Beverly's over at how Sweet the Sound.
http://howsweetthesound.typepad.com/
This is an old post card from 1912 and it was made in England. The card came from a collection that belonged to my late husband's parents. I thought it perfect for a pink Saturday showing.
The men look they they are enjoying the show


I wonder if this turkey is pleased with it's pink feathers.. Do you think it got it's feathers ruffled up ? If it is trying to hide it picked the wrong color because farmer Brown is sure to spot it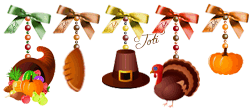 Last week I paid a visit to Jennifer at http://pinkmarshmallowpie.wordpress.com/
She had some very pretty linens and I loved the music of "It's a Marshmellow World".
Stop by and say Hi to her.