A Simple Wish....
I wish you all a Happy New Year filled with all our good Lord can provide . .. a roof over your head, food for body and soul, good health and the love of family and friends along with more peace here on earth between people and nations all over the world.
What more could we wish for.
First Foot

One .... two .... three .... four ....
Midnight knocking at our door.
A tall dark stranger waits outside
Turning away, his face to hide.

A lump of coal in one black hand -
What does it mean? Why does he stand

Holding his other hand out to us all
As we welcome him into the midnight hall?

Goodbye to the old year, good luck in the new,
'Come in, dear friend, peace be with you.'

- Ian Serraillier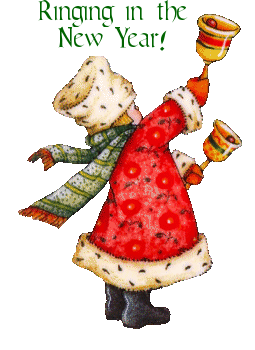 Have a wonderful weekend and New Year.. Stay safe .... and as MADD reminds us "Don't Drink and Drive"