Every Saturday there is a pink parade going on over at the home of our hostess Ms Beverly from How Sweet the Sound.
http://howsweetthesound.typepad.com
You never know what you will see in her parade. It might be a few of the following
Ot maybe some of these
We can always count on a beautiful display of flowers from the gardens of our blogger friends.. It could be roses, carnations, hydrangeas, tulips or any variety.
My pinks for todays parade are these items that belonged to family.
These things have been tucked away tucked in a drawer
waiting for some family member to say I want that.
Some old pink napkins
This is a square table cover that will seat four.. It has the heads of ladies embroidery on it and a place left in the hat to insert the napkin.. Rather unusual.
Have you checked out my giveaway of angel vignette papers on my last post? Drawing ends Feb 29th.
Very cold here and I am not venturning outside.. I put my cat out for a bit. It wasn't long before he wanted back inside and is now sleeping on the foot of my bed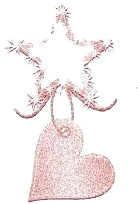 Enjoy your weekend